Wermerson Orthodontics Blog
Posts for: October, 2021
By Wermerson Orthodontics Prof. LLC
October 16, 2021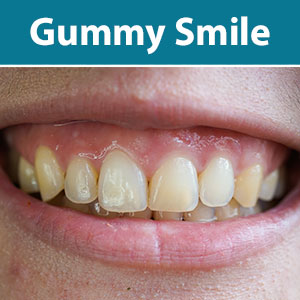 Besides straight and translucent teeth, an attractive smile has another important component: balance. In a great smile, the visible areas of the teeth and gums are in balanced proportion to one another.
But what is the ideal proportion between teeth and gums? Although aesthetic appeal is largely "in the eye of the beholder," dental professionals typically consider a properly sized tooth to be around 10 mm in visible length. As for the upper gums, no more than 4 mm of tissue should show when smiling. Teeth appearing shorter than 10 mm or the gums displaying more than 4 mm can create an effect called a "gummy smile."
Fortunately, there are different approaches for correcting a gummy smile, depending on what's causing the appearance of gumminess. Not only are there different causes, but they can be diverse in nature.
Obviously, an actual excess of gum tissue can cause a smile to look gummy—but so can shortened teeth. One possible solution called crown lengthening could help correct either possibility. During the procedure, we remove any excess gum tissue or reposition the gums after reshaping the underlying bone to reveal more of the tooth crown. Worn or shortened teeth can also be made to look longer with porcelain veneers.
A gummy smile could also be caused by a hypermobile lip, in which the lip rises higher than normal while smiling. We may be able to prevent this temporarily by injecting Botox into the lip muscles, which paralyzes them and inhibits their ability to move upward. A more permanent approach is to surgically restrict the upward movement of the lip muscles.
The gums may also seem too prominent if the upper jaw is longer in proportion to the face. One way to correct this is orthognathic surgery, a procedure that moves the upper jaw to a higher position on the skull. This can reduce the jaw profile with the face and subsequently affect how much of the gums show while smiling.
These solutions range from relatively minor to significantly invasive. The first step, though, is to find out what's really behind your gummy smile before taking the next step to make it more attractive.
If you would like more information on improving a gummy smile, please contact us or schedule an appointment for a consultation. You can also learn more about this topic by reading the Dear Doctor magazine article "Gummy Smiles."
By Wermerson Orthodontics Prof. LLC
October 06, 2021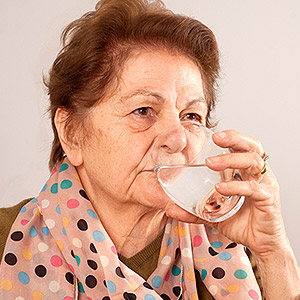 It's normal to have occasional mouth dryness—that "cotton mouth" feeling when you first wake up or after eating a spicy meal. It soon dissipates, though, leaving you no worse for wear other than the memory of an unpleasant sensation.
For some, though, the unpleasant sensation becomes a chronic condition known as xerostomia, in which their mouth feels dry most of the time. And, it can have far-reaching consequences beyond a mere irritation if not treated.
Among the numerous causes for xerostomia, the most common appears to be over-the-counter and prescription medication. An estimated five hundred medications have dry mouth as a potential side-effect, from antihistamines to antidepressants. And because people over 65 are more likely to take medications, they also have a high occurrence of xerostomia.
A person with certain systemic diseases like Parkinson's Disease or undergoing radiation or chemotherapy for cancers of the head and neck may also encounter dry mouth. For example, an autoimmune disease called Sjögren's syndrome, primarily affecting postmenopausal women, can dry out the mouth's mucous membranes.
Chronic dry mouth isn't normal, and often a sign of a health problem that should be examined. And it can lead to more problems with your oral health. Because dry mouth is most likely a reduction in saliva, which helps buffer decay-causing acid and provides antibodies to fight bacteria, having less of this vital fluid can increase your risk for both tooth decay and gum disease.
So, what can you do if you're plagued by persistent dry mouth? If you suspect your medications may be a factor, talk with your doctor about whether one of them may be the underlying cause for your symptoms. You may be able to switch to an alternate medication without dry mouth side-effects.
You can also increase your water intake during the day, including drinking more before and after taking medication. And there are a number of products like the artificial sweetener xylitol found in gums and candies that can boost saliva. Your dentist may also be able to recommend products that increase saliva.
Above all, be sure you keep up daily brushing and flossing, as well as regular dental cleanings. Taking care of chronic dry mouth could help you avoid dental problems later.
If you would like more information on preventing and treating chronic dry mouth, please contact us or schedule an appointment for a consultation. You can also learn more about this topic by reading the Dear Doctor magazine article "Dry Mouth."