Wermerson Orthodontics Blog
Posts for tag: tooth decay
By Wermerson Orthodontics Prof. LLC
September 26, 2021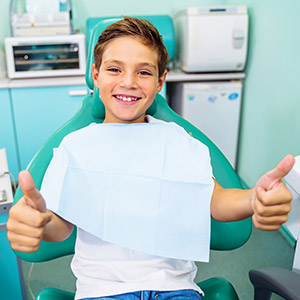 Although we've known for some time how tooth decay forms, it's still prevalent across the population—even more so than cancer or heart disease. Along with gum disease, it's a leading cause of tooth loss.
Fortunately, our knowledge about tooth decay has grown considerably, to the point that we now recognize a number of risk factors that make it more likely a person will develop this disease. By first identifying them in individual patients, we can take steps to address them specifically to reduce the chances of this destructive disease.
Genetics. Researchers have identified around 40 to 50 genes that can influence cavity development. The best way to assess your genetic risk is through family history—if numerous close family members contend with tooth decay, your risk may be high. If so, it's important to be extra vigilant with addressing other areas over which you have more control.
Saliva. Cavities are directly caused by oral acid, a byproduct of bacteria, that can erode tooth enamel over prolonged contact. This is minimized, though, through a normal saliva flow that neutralizes acid and helps remineralize enamel. But poor saliva production can slow acid neutralization. You can improve your saliva flow by drinking more water, changing medications or using saliva-boosting products.
Oral hygiene. You can reduce bacteria (and thus acid) by removing their "room and board"—dental plaque. This accumulating film of food particles harbors the bacteria that feed on it. Daily brushing and flossing, accompanied by regular dental cleanings, effectively removes dental plaque, which in turn lowers the levels of oral bacteria and acid.
Dental-friendly diet. Even if you diligently address the previous risk factors, your diet may fight against your efforts. Diets high in processed and refined foods, especially sugar, provide abundant food sources for bacteria. On the other hand, a diet primarily of whole foods rich in vitamins (especially D) and minerals like calcium and phosphorous strengthen teeth against decay.
Preventing tooth decay isn't a "one-size-fits-all" approach. By identifying your own particular risk, we can craft a care strategy that can be your best defense against this destructive dental disease.
If you would like more information on tooth decay, please contact us or schedule an appointment for a consultation.
By Wermerson Orthodontics Prof. LLC
August 27, 2021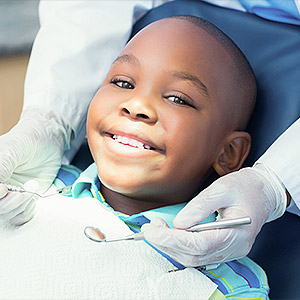 Your child's dental development is in overdrive between birth and early adulthood. The rapid growth of the teeth, gums and jaws occurs mostly on its own—but tooth decay could significantly derail it.
Although most cases of dental disease occur in adults, tooth decay is a major problem for children, particularly involving primary teeth. These teeth are much more important than they seem given their short lifespans: Because they help incoming permanent teeth to align properly, their premature loss due to decay can create future bite problems.
To prevent this from happening, taking steps to prevent tooth decay in young children is well worth the effort. The best strategy is a double-pronged approach. You'll first want to address certain areas that directly contribute to tooth decay. You'll then want to add measures that strengthen the teeth themselves against the disease.
In regard to the former, reducing the levels of harmful bacteria in the mouth tops the list. These bacteria produce acid as a byproduct that in turn softens and erodes enamel, the teeth's natural barrier against decay. We reduce bacteria by eliminating dental plaque, a film of built-up food particles that feeds and shelters bacteria, through daily brushing and flossing.
Certain dietary choices may also contribute to bacterial growth. Refined sugar is a prime food source for bacteria, so limiting it in the diet will help reduce tooth decay. Furthermore, a diet rich in whole, unprocessed foods and dairy provide nutrients strengthen teeth against decay.
The other prong in defeating tooth decay mainly involves protective measures provided by your dentist. Sealants applied to the chewing surfaces of a child's teeth help protect the enamel from the buildup of bacteria in these highly susceptible areas. An occasional direct application of fluoride to teeth further strengthens their enamel, and makes them less susceptible to decay.
This approach can minimize the chances of tooth decay, but it won't eliminate the risk altogether. If it does occur despite your best efforts, prompt treatment can limit the damage and preserve the teeth. Working with your dentist, you can help ensure your child's teeth are protected from this damaging disease.
If you would like more information on best dental care practices for children, please contact us or schedule an appointment for a consultation. You can also learn more about this topic by reading the Dear Doctor magazine article "Dentistry & Oral Health for Children."